Each fall, decorators begin to share the interior design trends we can expect to see in the new year. Looking ahead to 2019, bold colors, metallics, and statement ceilings take center stage.If you're planning to put your place on the market and want it to appear like the freshest spot on the block, you need to know what's hot and what's not.
1. Wallpaper stages a comeback
Wallpaper – do you love it, or hate it? This nostalgic trend is coming back, and I personally LOVE it. Let me know what you think #hometrends2019 #schrockstars #tonischrock #delawarerealestate #buyahome #sellyourhome #sussexcountyhomes #wallpaper
A post shared by Toni & The Schrockstars (@toni_and_theschrockstars) on
Put down that paint brush! If you're looking to add a splash of color or geometric flair to your rooms, wallpaper is a fashionable alternative that adds instant personality to any area. But if you're picturing your Great Aunt Polly's overwhelming floral patterns or you've heard horror stories about wallpaper removal, those days are over. Easy-to-remove papers come in an array of colors and designs that range from subtle to seriously jaw-dropping. Prepare to see plenty of wallpaper in 2019.
2. Making the most of the ceiling
View this post on Instagram

A post shared by Darryl and JJ Jones Team (@darrylandjj) on
Ceilings are often considered a room's fifth wall, so why not capitalize on that blank canvas? Whether you choose to add an accent paint color, wallpaper, or decorative beams, enhancing the ceiling draws the eye upward and can make a room appear larger — not to mention more interesting.
3. The color of the year…
View this post on Instagram

A post shared by Marie Kelly Designs (@mariekellyunlimited) on
If you still can't get behind the idea of papering your walls, give them a bold, up-to-date look with a fresh coat of paint. Which hue is a modern standout? Behr's 2019 color of the year is Blueprint (S470-5). Pair it with gray or other neutral tones and you've got a vibrant new feel.
4. Kitchen hoods slim down
View this post on Instagram

New kitchen trend? Round vent hood. I could get on board with this. By studio esteta, photography by tom blachford . . . #kitchentrends #designtrends #2019designtrends #interiordesign

A post shared by Kathy Mighton (@kmighton) on
For a while, kitchen hoods have been working overtime. Not only do they ventilate the room, removing odors and smoke, they also add a decorative flourish. From copper to brick and beyond, some nearly swallowed the space with their oversized appeal. Well, in 2019, hoods are going on a diet. Expect to see rounded, more slimmed-down designs.


5. Colorful kitchens are on the menu
View this post on Instagram
Friday's are meant for inspiration and color. Senior Designer, Gloria Carlson thoughtfully designed this Palo Alto kitchen to ensure it has both! @mosaicsbyarielfineltshoemaker #harrellremodeling harrellremodeling #contactor #interiordesign #storage #remodeling #blue #mosaic #mosaictile #platowoodwork #dacor #orange #craftsmanship #kitchensofinstagram #kitchens #hgtv #finewoodworking #paloalto #luxuryrealestate #contemporarykitchen #colorfulkitchen #siliconvalley #siliconvalleylife #DesignThinking #WeAreHarrell #employeeownedA post shared by Harrell Remodeling, Inc. (@harrell_remodeling_designbuild) on Neutral, all-white kitchens are out as darker, more dramatic designs are finding favor with homeowners who are looking to spice up the heart of the home. Expect to see islands, cabinetry, and fixtures get an exciting, decidedly darker makeover in the new year.
6. Appliances go for gold

A post shared by Epicureans Life (@epicureans.life) on



Remember when rose gold was having a moment? Well, it's over, and plain old gold is reclaiming the top spot. From faucets to fridges, decorators are imploring homeowners to go for the gold and give stainless steel the year off.
7. Metallic sinks make splash
View this post on Instagram

Say bye bye to stainless steel #nostainlesssteel #2019 #2019hometrends #gold #goldfaucet #goldsink #homedecor #homedetails #homes #homestyle #homedeco #homeinspo #homeinspiration #deco #decor #decorationideas #decorating #decordesign #decorate #inspodaily #inspiration #inspotoyourhome #inspodecor

A post shared by ????? ??? (@decor_inspo_egypt) on
Hammered metallics are the hottest thing in sinks according to designers. These fun and funky alternatives to your white farmhouse sinks often have a vintage vibe. Popular in kitchens, they're expected to make a big impact in the powder room as well.
Savefrom Uploaded by user689AlBathroom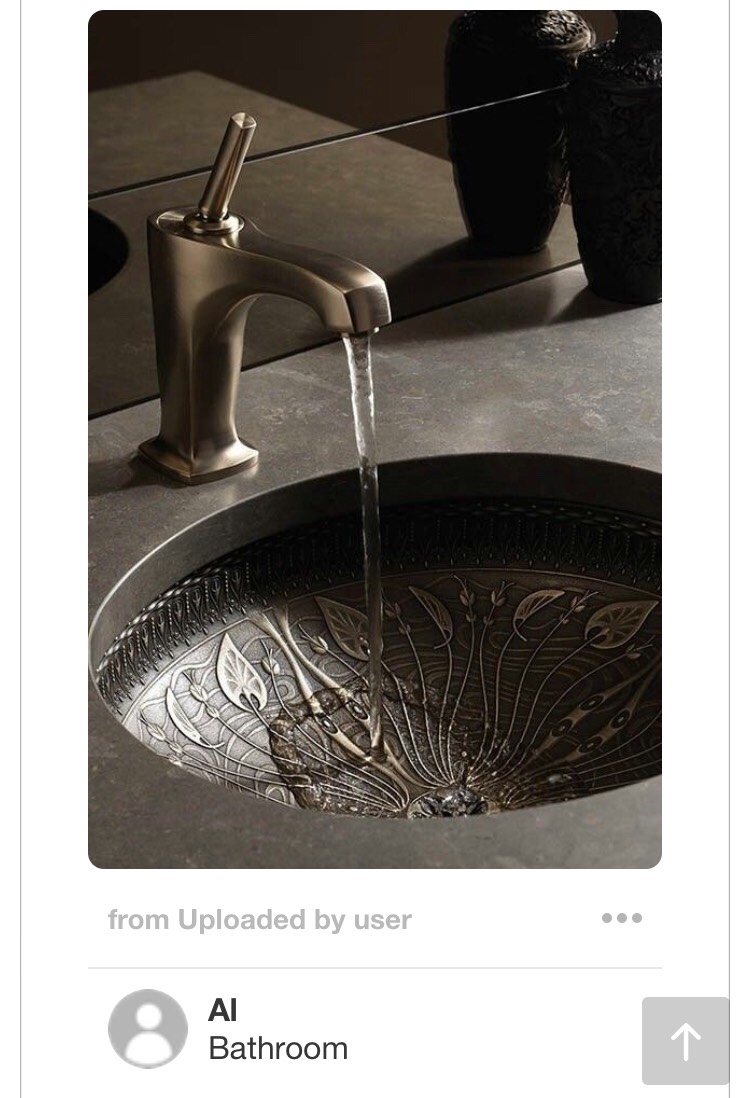 8. Keeping it interesting with colored tile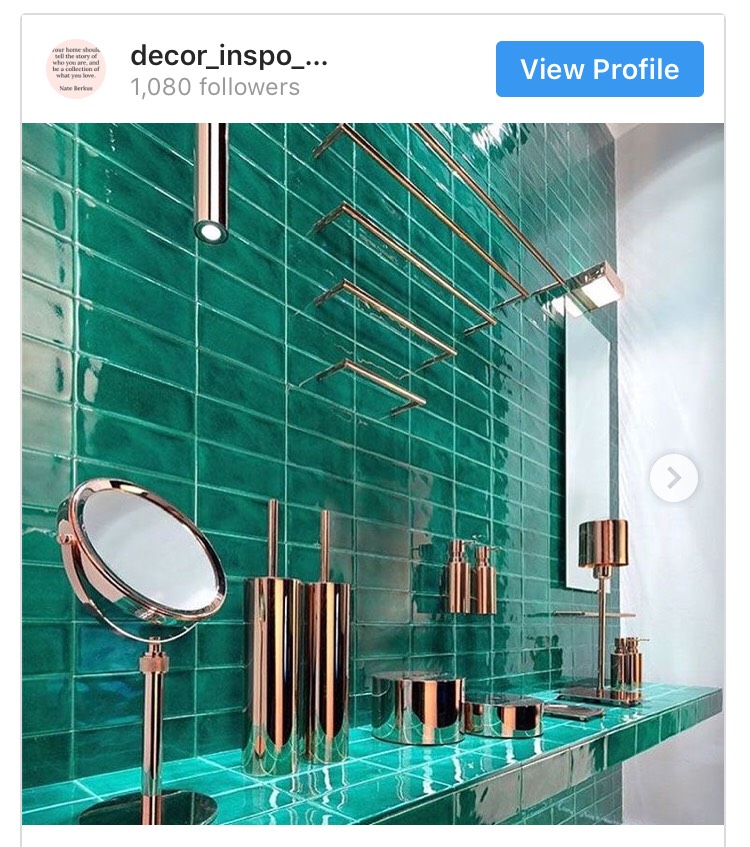 2019 Bathroom designs #colors #marblebathtub #green #emeraldgreen #bathroomdecor #bathroomremodel #bathroomdesign #bathroomtiles #bathrooms #2019deco #2019decortrend #2019 #home #homedecor #homestyle #inspo #inspodaily #inspohome
A post shared by ????? ??? (@decor_inspo_egypt) on
Kitchens aren't the only rooms that are saying goodbye to neutral tones. Bathrooms are striving to be just as eye-catching thanks to bold tile colors. This trend might not appeal to everyone, but it definitely makes a trip to the loo more memorable.
9. Curvy furniture exudes comfort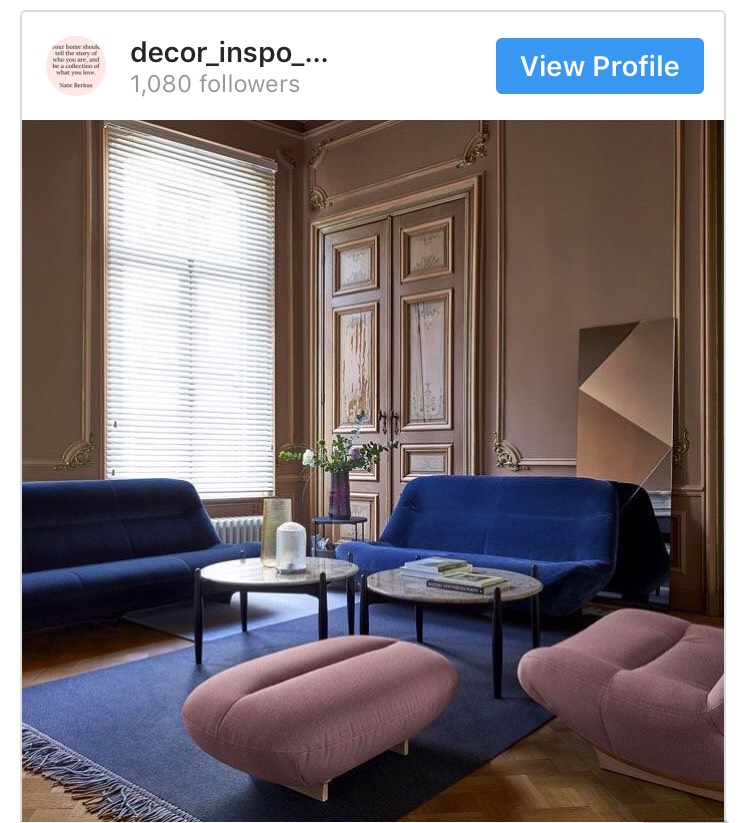 View this post on Instagram

A post shared by ????? ??? (@decor_inspo_egypt) on
Furniture with rounded edges beckons you to sit a while. Warmer and more inviting than couches and chairs with sharp lines, these comfy seating designs feel like a welcome throwback to a more casual time. Rectangular tables are out, and ovals are in. They're safer for households with young children, making them a popular pick for families.
10. Invite the outdoors in
View this post on Instagram

SALE on shelves now! Get 30% off all shelves for a limited time. Enter the code "shelf" at the checkout. Treat yourself and your walls! International shipping available too.

A post shared by Susan Christie (@plantsonshelves) on
Some say plants are like tattoos: You get one and you'll just end up wanting another. Greens give off oxygen at the same time that they add a nice pop of color, doubling their appeal. Tired of your artwork? Replace it with plants. Living walls will be all the rage in 2019. But if your green thumb isn't ready for a full-scale indoor garden, start with a few easy-to-maintain plants on shelves.
TRENDS THAT ARE OUT!
1. Accent walls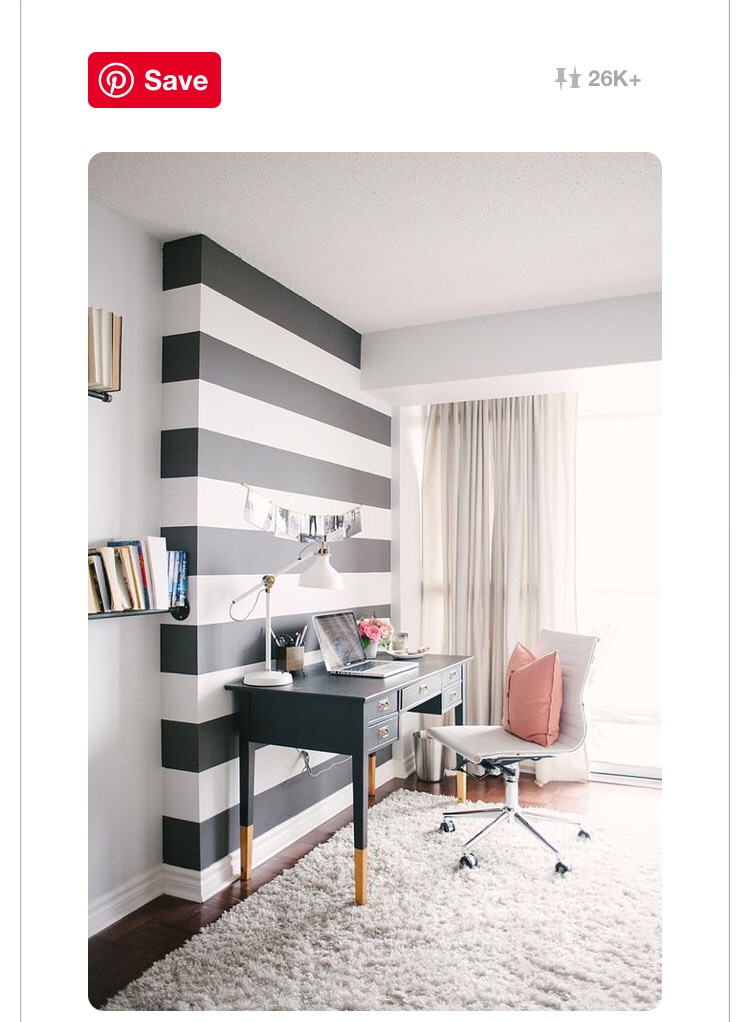 SavePOPSUGAR Home26K+Amanda CarterPaint inspiration
"Dramatic-colored or wallpapered accent walls are no longer the focal point of interiors. Single-colored walls are making a much bigger impact by creating a balanced backdrop for furnishings and decor." — Kesha Franklin of Halden Interiors (via Elle Decor)
2. Cherry Cabinets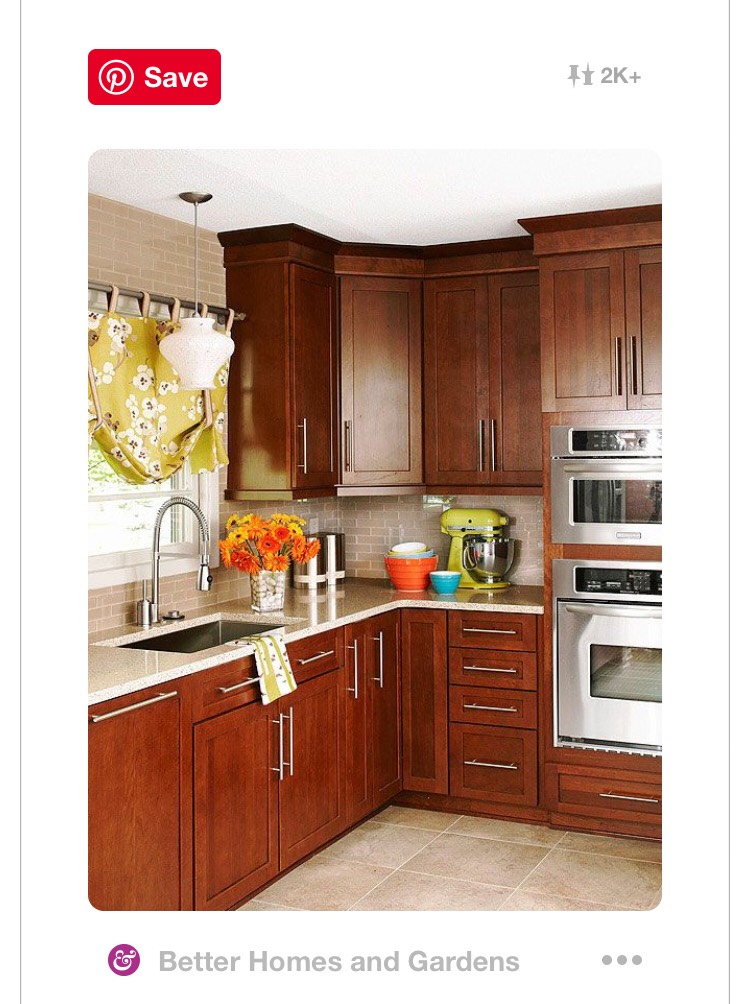 SaveBetter Homes and Gardens2K+TiffanyFor the Home
"Warmth in the kitchen is no longer achieved with this traditional go-to finish. Painted cabinets in deep blues, grays and black are dominating both modern and traditional kitchen designs." — Kesha Franklin of Halden Interiors (via Elle Decor)